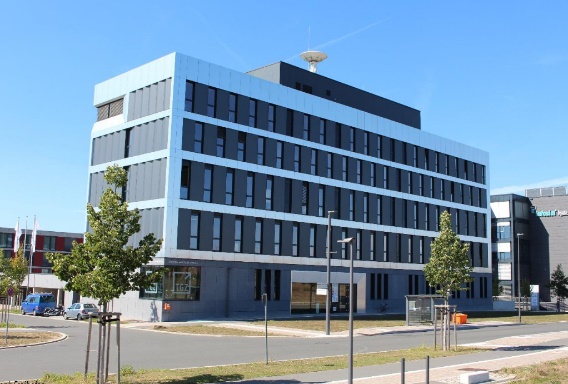 Expert Talk Wurzburg:
Friday, January 20, 2023, 2:00 PM to 4:30 pm
Discussions will follow with the experts from the AACII Congress in July 2022. A special highlight will be the tour of the satellite integration and test laboratories of the Center for Telematics. Here 4 already complete satellites can be viewed in the clean room.
Within the framework of the Expert Talk events, the current regional, innovative developments in research, technically advanced companies, as well as personalities from the space and aviation sector are to be presented. Another focus is on the next generation, which is always part of the Expert Talks.
We are proud to present you with high-ranking speakers:
"Together for a better world"
Where:
Center for Telematics ZfT,
in the technology and start-up center Würzburg, Magdalene-Schoch-Straße 5,
97074 Würzburg,
room 0.12+0.13 on the ground floor
Who:
1. The head of business, science and location marketing for the city of Würzburg, Mr. Klaus Walther: "Brief comment on the ecosystem for high-tech start-ups in the Würzburg region"

2. Business Development Manager of WITTENSTEIN cyber motor GmbH, Mr. Marvin Denninger: "Compact and highly efficient reaction wheels for nanosatellites"

3. The winner of the AACII Global Awards and Chairman of the ZfT, Prof. Dr. Klaus Schilling: "Small satellites achieve great performance in cooperation"

4. Developer at Greenspin GmbH, Mr. Joachim Binnig: "New Space in Agriculture, Smart Farming and Global Monitoring"

5. Marvin Bihl, CEO of Emqopter GmbH: "Delivery drone plus – drones in industrial and
civil applications"

6. Tour of the research laboratories

Tour of the research laboratories Discussions and project reviews follow. Refreshments of coffee, tea, water and biscuits will be waiting for you throughout the event. We look forward to your reply to info@aacii.space.
Every participant will be photographed and filmed throughout the event. With this confirmation/participation, you agree that photos of you may be published on social networks, TV, brochures, online.
Venue:
Magdalene-Schoch-Strasse 5,
97074 Würzburg
Technical start-up center
next to the Julius-Maximilian-University, technical faculty

Directions
public transportation:
From the main train station/bus station, take bus no. 214 (Fachhochschule) to the Philosophical Faculty station, then a 3-minute walk